-SCAM. Why would you eat a banana with a knife and fork!?
For the newly rich in China maintaining a luxurious lifestyle is a strong indication that you are, essentially, killin' it. From bougie yachting conventions to polo tournaments China's one percent is attracting a host of European and Western brands that are eager to capitalize on the good life in a new market
http://youtu.be/1EaDlvibc4w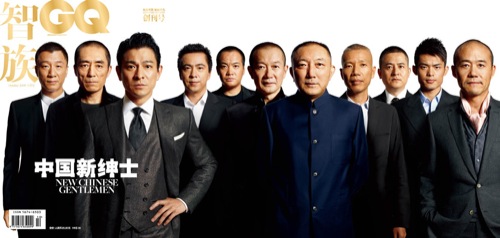 Example of a GQ cover from China.
For the über-rich in China it's not enough to own luxury goods, you need to know how to live a life of luxury. That's where Sara Jane Ho comes in. The Phillips-Exeter and Georgetown alumna is pioneering the etiquette industry in her native country to help affluent clients cultivate a refined taste, like napkin folding and learning how to eat "tricky" foods
http://youtu.be/7UIThICPEY8