-Looks cheesy...
Starring - Louis Koo, Gao Yuanyuan, Daniel Wu, Miriam Yeung
Director - Johnie To
Release Date - 11 November 2014
Plot - At the end of the first movie when Zixin and Qihong look set marry and live happily ever after. Fast forward one year and Zixin ends up working for Yang Yang who has an office opposite Shen-Ran's new company. Naturally Shen-Yan starts window courting Zixin and dating Yang Yang. Yang Yang is oblivious to her new BF being the ex of her new employee.
Yang Yang soon finds out that Shen-Ran has no loyalty and the plot predictably spirals out of control. Enter the plot comes Paul who is Zixin's brother who conveniently forgets to reveal his identity to Yang Yang.
http://youtu.be/X7vBCBRiXAg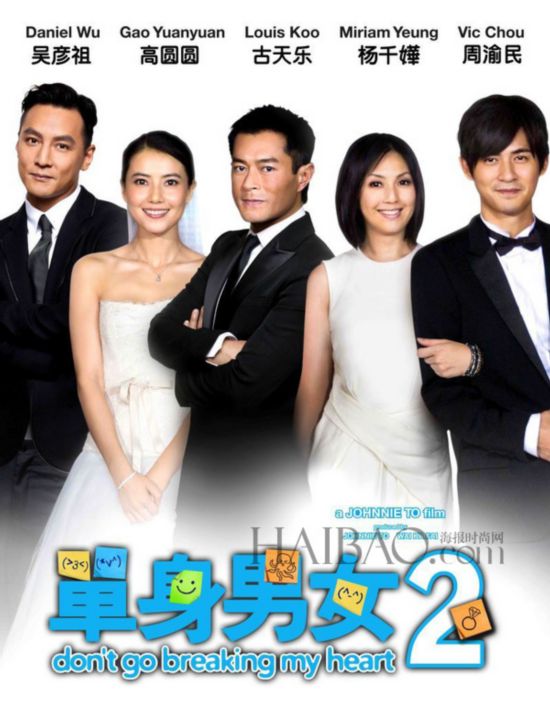 http://youtu.be/eKRZA9Hi5R8