-Love this stuff.
Burberry becomes Buebelly.
hilarious.
My friend Shane is currently living in China, and thankfully he likes to regale me with crazy tales about Chinese models and karaoke. Today's update? This photo of a store located in Shenzhen called "Buebelly," which is obviously meant to imitate Burberry.
Adventures in Copyright: The Burberry Store in China Vs. the 'Buebelly' Store in China Edition – Fashionista:
: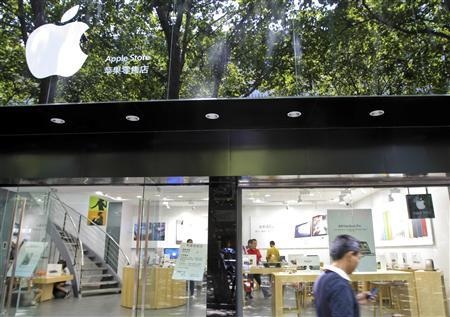 Fake Apple Store in Kunming
Chinese Authorities Close Two Fake Apple Stores Over Permit Issues - Mac Rumors
:
This can't be true!?
Made in China: Fake Stores | Richard's Page
:
This is amazing: the "Buebelly" Burberry knock-off store in China >> fashionista.com/2012/06/advent… via @Fashionista_com

— Danica Lo (@danicalo) June 13, 2012