-Really amazing.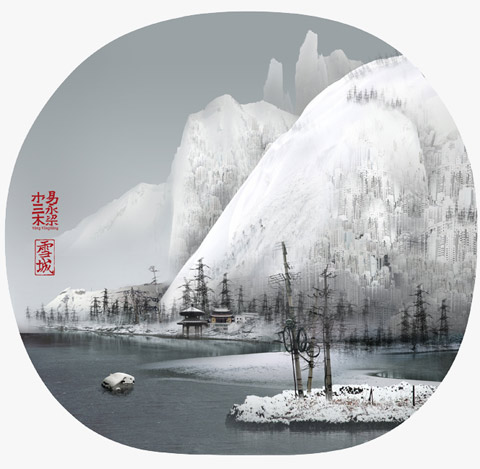 Can you see the JinMao Tower in the big one? The Electrical lines in the smaller one??
Found at
Feature Shoot
!
Yang Yongliang is a young photographer and artist from Shanghai. For ten years he studied traditional Chinese painting and calligraphy which have greatly influenced his work. His photo collages combine elements of traditional Chinese art with modern life in Shanghai.
The artist also has some of his stuff in
Limn Art Gallery
in San Francisco.
Artist's website:
http://www.yangyongliang.com/