ABOUT THIS PROJECT
Hello, everyone! I'm Ellie Lee. I'm an animation & fiction filmmaker, and I'm excited to start work on an animated comedy web series called Chinafornia. Written in the spirit of The Daily Show & The Simpsons, the pilot script was created & written by myself & Peter Dowd, and it won the 2011 Tribeca Film Institute's Tribeca All Access Transmedia Award. Here's the premise: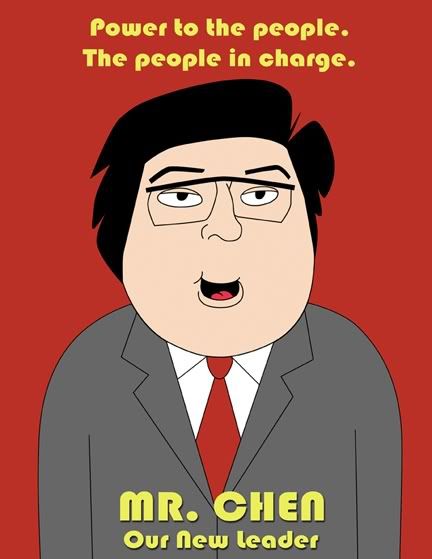 America, 2018. The economy remains in a tailspin. Some Americans even cancel their cable. Unable to pay the $10 trillion it owes to China, the U.S. comes up with a plan: it gives China the state of California.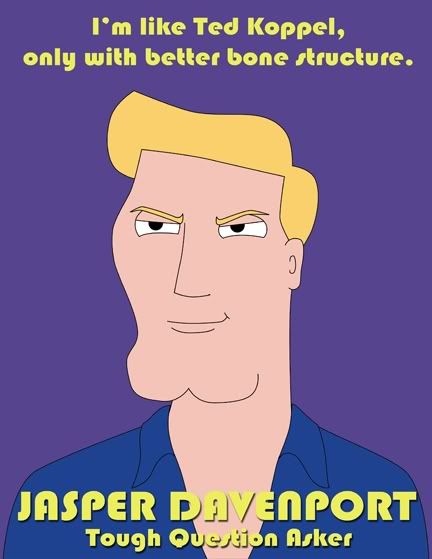 "Chinafornia" is born, and Chinese Vice Premier Jidong Chen is placed in charge. It will be up to Mr. Chen – who has studied California through meticulous viewings of "Baywatch" – to manage the takeover & the chaos that follows. And it will be up to reporter Jasper Davenport, "America's Most Watched & Most Sexy Newsman," to force Mr. Chen to answer to the people of Chinafornia.
Can Chinese determination & American creativity combine to build a better world? Or will Chinese stubbornness & American boneheadedness form the perfect cocktail for a state even more screwed up than California already is?
EPISODE OUTLINES
We've written 20 five-minute scripts for the web series. A sampling of the stories include:
...there's tons more to see. Head over to their
KICKSTARTER
page!
With gratitude,
Ellie Lee
Director & Animator, Chinafornia
WelcomeToChinafornia.com
facebook.com/Chinafornia
twitter.com/Chinafornia
twitter.com/MrChenSays